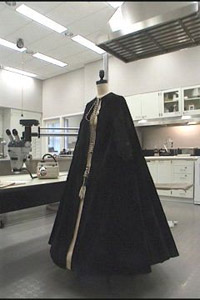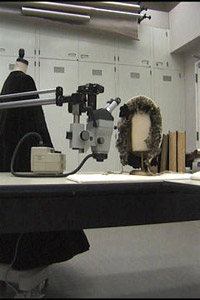 Touring Instructions:
The virtual tour requires installation of the QuickTime plug-in. Click here for full instructions on how to download and install Quicktime on your computer. Each image of the laboratory is either a 90 or 180 degree panorama. You can look to the right, left, up, and down by clicking and holding the mouse button as you drag it in the desigred direction. Use the control bar to zoom in (+) or out (-).
Click on one of the images above to begin your tour!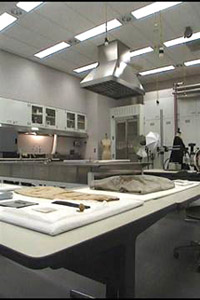 Welcome to the Chicago Historical Society's textile conservation laboratory.